Bali Retreats
Discover Bali Discover Yourself
Are you looking for  Bali Retreats?
Not sure which  is the best for you, we have all the favorite ones right here for you to choose.
Why Bali?
Bali is known as the  'Ísland of the Gods'.  Why,because it is deeply spiritual and has it's own very unique culture. 
Inland you have  volcanoes with misty treks and lush rice fields. On the coast you can meander through mellow beach towns with beautiful beaches and stunning sunsets. Enchanting temples, colourful ceremonies and healing Balians, all of these make up ourBeloved Bali.
Browse through our assortment of Bali Retreats, each listed according to their different modalities.We have yoga, health and wellness, detox, spiritual and womens retreats.
Trying to choose a Bali Retreat can become overwhelming, there are lots of choices to choose from. We will make it easy for you to compare without searching on the internet for hours, looking at different websites, and becoming frazzled. We have it all here for you to select the right one
---
Yoga Retreats
Would you like to getaway and delve into your yoga practice, or begin to learn the wonderful benefits of yoga. Either way it is a wonderful way to rebuild your spirit. Your time during a yoga retreat is a great way to unwind, replenish and feel your spirits uplifted. It will restore your balance and will renew your mind,body and soul.
---
Detox Retreats
Is your body in toxic overload, looking to boost your energy, improve your sleep,lose weight, increase motivation, reduce cravings, book into one of Bali's wonderful detox retreats
---
Spiritual Retreats
Do you want to step out of your old patterns and reconnect with your soul. In Bali, there are wonderful Balians - master healers, spiritual guides and bodyworkers, you will be able to connect with and have powerful transformations and healings.
The Balinese believe spirit is everywhere. Choose one of these wonderful spiritual retreats and be led peacefully and serenely along the spiritual path. 
---
Womens Retreats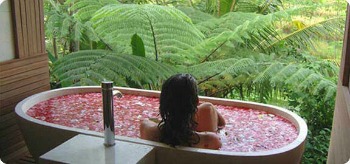 Experience safe and friendly retreats just for women of all ages. They offer lots of pampering, combining health, fitness and of course shopping. Enjoy the traditional  Balinese culture and sample some delicious exotic meals, we even have surf retreats for women.
---
Health Retreats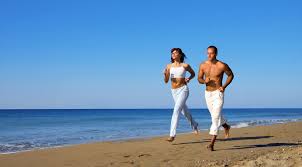 Health retreats, vary and can be tailored for your needs. They are totally committed to improving your well being. Providing different programs to heal your mind, body and soul. Nutrition, fitness, meditation, stress relief and anti-aging workshops are just a few to chose from.
Click Here!
clear=all>