BaliSpirit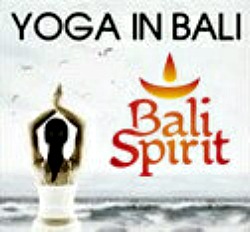 Discover Bali Discover Yourself
 At BaliSpirit they have a variety of high quality international yoga teachers, classes and workshops  and retreats to choose from. A lot of students come to Bali looking for spiritual guidance, yoga teachers and workshops, this is where they come.. it is the hub of yoga in Bali.
It is a unique centre of healing energy, arts and culture. They provide a centralized registry of Indonesia's  holistic services and activities and has a client member base of conscientious small business owners who love Indonesia and want to see her industries revive.
BaliSpirit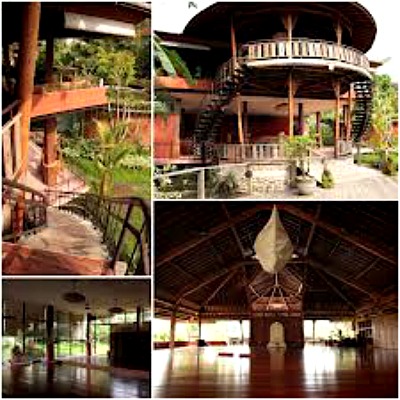 They have a lot of retreats on offer ongoing all year round at BaliSpirit, seven, nine and fourteen day retreats. My friend attended one of the yoga retreats, and she loved it. You can choose your accommodation from budget right through to 5 star or even a villa with a private pool.
You receive vouchers so you can attend the yoga classes at the Yoga Barn, ayurvedic treatments from Kush, spa treatments from the Zen Spa and delicious meals from Little K Cafe. The choice is yours, you have a variety of quality international yoga teachers to chose from.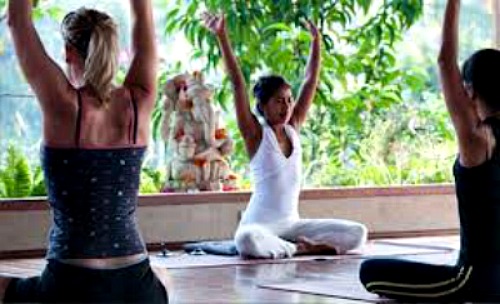 Yoga Barn
BaliSpirit has created an opportunity for you to work on your personal growth in a truly great environment, where you can customize your own package with airport pick ups and drop offs. You can have private lessons, healthy meals, treatments, healing as well as explore Bali's culture. 
I personally have spent a day at the Yoga Barn. I attended a couple of yoga classes, I chose the Restorative Yoga and Qigong Yoga, and really enjoyed both. They have two amazing open air  yoga studios which look over the green rice paddies and coconut groves. If you want to take a shower and change they have on site changing rooms as well. To finish off a great workout, there is some yummy  food at the the Little K cafe. It is a great place to hang out, you can choose from raw vegan food to cooked healthy foods, smoothies, teas etc..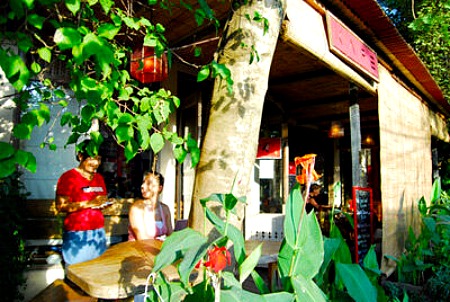 The Yoga Barn also hosts accredited yoga teacher training courses, and of course they are the hosts of the Bali Spirit Festival.
The Festival started in 2008 and is a synergy of global yoga enthusiasts held in Ubud every year, joining together to explore yoga practice, music, dance and the arts.
The festival emphasises giving back to the local community through creative, educational and environmental initiatives. There is something in it for everyone, from a host of performances of celebrated musicians and dancers as well as workshops by yoga masters from all over the world and seminars on holistic medicine.
This is a must ..please put it on your bucket list... it grows more popular every year and I am sure next years will be a cracker.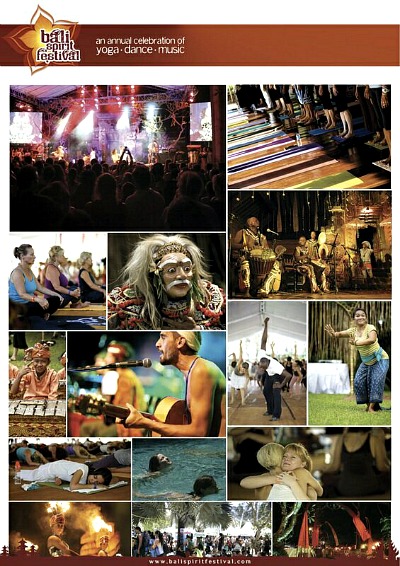 Click Here!
clear=all>