Bali Holistic Retreat
Discover Bali Discover Yourself
At the Bali Holistic Retreat  the  emphasis is on discovery, awareness, acceptance and moving forward. You will experience relief and a real optimism for your future. You will also receive a proven set of 'tools' to continue your personal growth at home.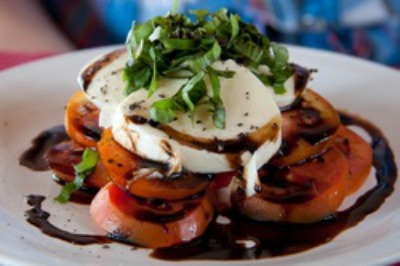 At Bali Holistic Retreat you start your day with a guided meditation and then after a beautiful organic breakfast you participate in a 90 minute inner voyage of Human Development with a qualified life counselor. This will help you identify stress in your life and develop a plan to eliminate those stressors, identify where you would like to be in your life and tailor a plan to achieve your goals.
Before a tasty lunch there is a yoga session and plenty of down time for a quick swim. The afternoon sessions vary, from visiting traditional healers or reiki sessions to maybe a  relaxing  Balinese massage or other beauty treatments. There is always plenty to do and lots of time to relax as well.
Villa Bukit Naga - Giyanur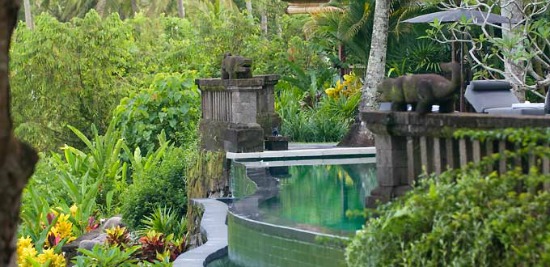 There are 3 types of Villas to chose from, each of them are suitable for your inner voyage and all of them have the same schedule and programs. The Villa Bukit Naga is for groups / corporate bookings. It is  5 star and very luxurious with a different price structure.
It is situated high on a hill between two sacred rivers, close to Ubud. It is great if you want privacy as it is not satellite positioned and cannot be found by GPS. it has everything you could possibly need or want.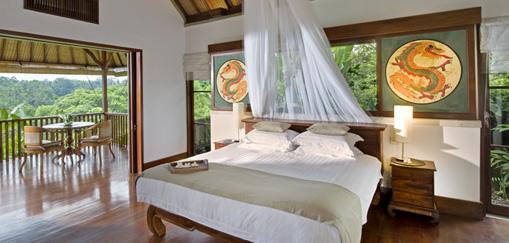 Kejora Villa - Sanur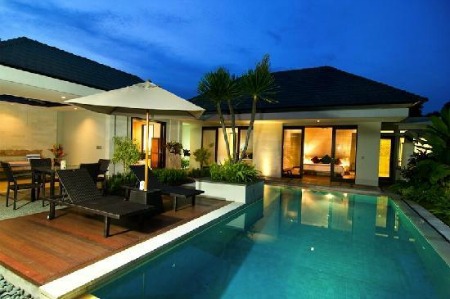 Paradise?  Absolute beachfront, 5 star luxury and the widest range of holistic activities available in Bali, make this incredible value and a week that will not only remain etched in your memory ... but will change your life.
A truly luxurious new villa which offers 4 bedrooms, 4 ensuite bathrooms, large living and dining area and formal sitting room.  The villa is furnished in contemporary Balinese style with large opium beds, flow through breezes, tropical gardens outside your bathroom and the smell of frangipani wafting through the air.  
Beachside..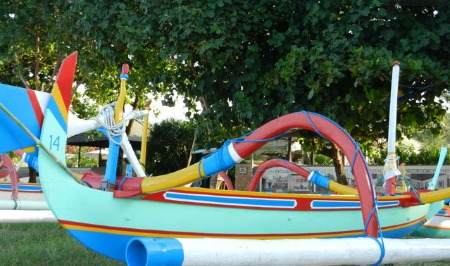 Serenity Lodge - Sanur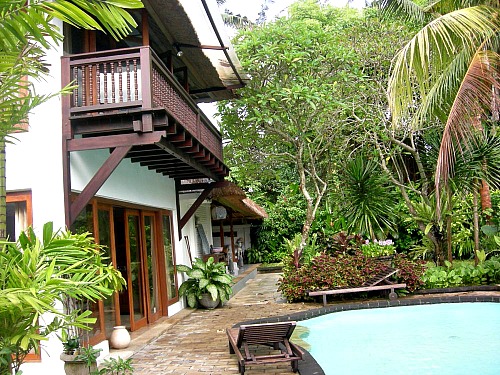 Last but not least  at the Bali Holistic Retreat you can stay at the Lodge  for 2, 3 and 6 night stays to rejuvenate your soul in true Balinese style.
There is a beautiful pool, lotus ponds and beautiful gardens. It is completely unique to a house that feels like a home and resort at the same time. All the rooms have ensuites and the bedrooms and living areas are expansive.

Bali Holistic Retreat
I have not been myself to the Bali Holistic Retreat but a friend has and she was over the moon with praise. She said that the team, especially Mitch were fantastic, they couldn't do enough. Her stay was at Sanur, the location was perfect, right on the beach, listening to the sounds of the waves, seaside dinners, the sunrise. 
The healings were the best experience, definitely a highlight, couldn't believe the change for the better in her life. The chef Phil was excellent and produced some amazing food. She said it was the best week she has spent on any holiday.
The Facilitator
Mitch Rilett has counselled people from all walks of life, and formalized his experience and credentials with the Inner Voyage Holistic Life Counseling qualification.
The Holistic Retreat Bali idea was born after meeting many people who were visiting Bali with the intention of seeking spiritual awareness. Having spent a lot of time locating, and consequently working with traditional Balinese practitioners in his own pursuit of growth, he soon realised he could greatly smooth the path and journey for other like minded people.
I am sure he would love to work with you.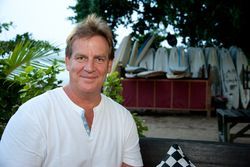 Click Here!
clear=all>