Desa Seni Retreat
Discover Bali Discover Yourself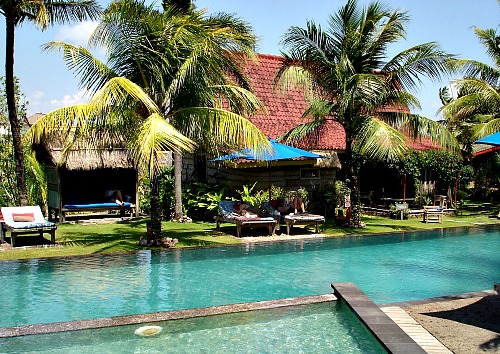 Desa Seni Retreat
Desa Seni Retreat is situated at Canggu away from the hustle and bustle of Seminyak. It is set amid rice terraces, with 10 Javanese wooden houses which are furnished with rustic antiques, combined with splashes of colour and all creature comforts. Each one is named after a Hindu God.
This retreat is different, it has a wonderful philosophy and is an eco/organic resort which is striving to be a sustainable community.They produce 80% of the produce they serve and it is all delicious.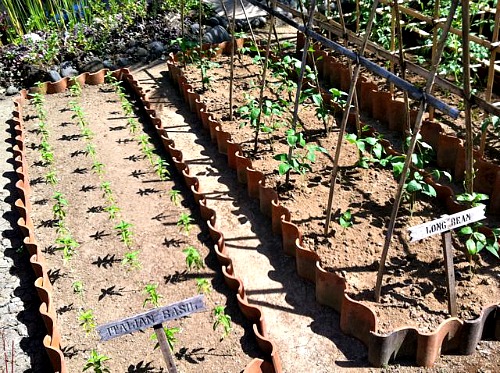 All the villas are lovely and private, ranging from the cabin for one to the village home for larger groups.The Village Homes are the oldest 160 years old with original carvings.They have 2 bedrooms, 2 bathrooms/rain shower, living & dining area and a great garden terrace. They have tropical gardens with outdoor bales.
The Deluxe Village House is a 1 bedroom with a spacious bathroom/rain shower, sitting area and wonderful views of the rice fields from a large porch.
Deluxe Village House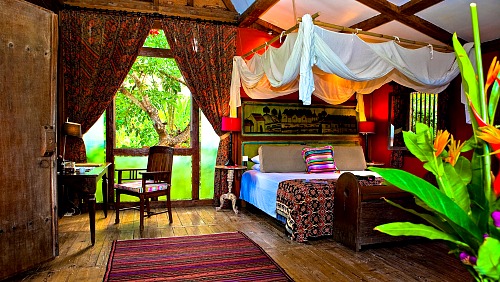 Village Cabin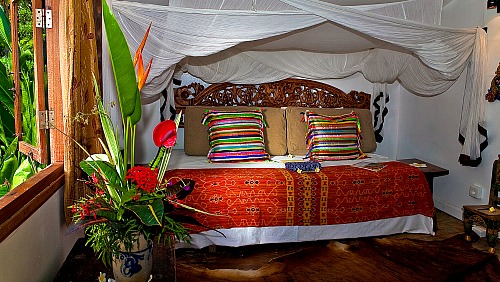 Village House Porch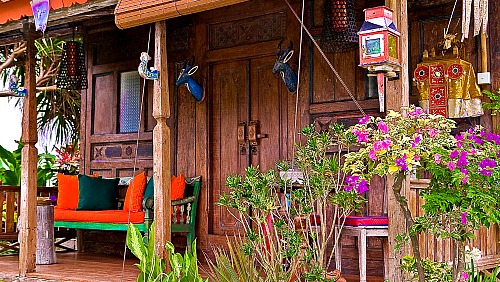 All the villas and homes at the Desa Seni Retreat are gorgeous with wonderful antiques with their own unique history and story behind it. Truly lovely.
The Spa is small and intimate, I had a wonderful healing massage from Pak Sami, he left me feeling truly free from any blockages with loads of energy.
The Detox programme is based around Acupunture and Auriculotherapy, you have these treatments every day, with Chinese Cupping treatments and detoxifying herbs twice a day.  The detox menu is specially designed for you personally after your initial consultation with Dr. Thomas. You also receive Reflexology, Massage, Yoga, Meditation or Pranyarma.
This approach to detoxifying the body focuses on the Philosophy of Eastern Medicine, using Acupuncture and Chinese Herbs along with a clean and healthy diet which  will cleanse the body with a non-intrusive, holisitic approach.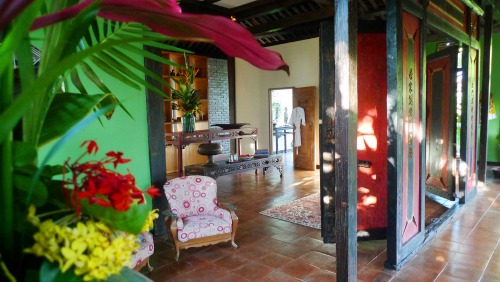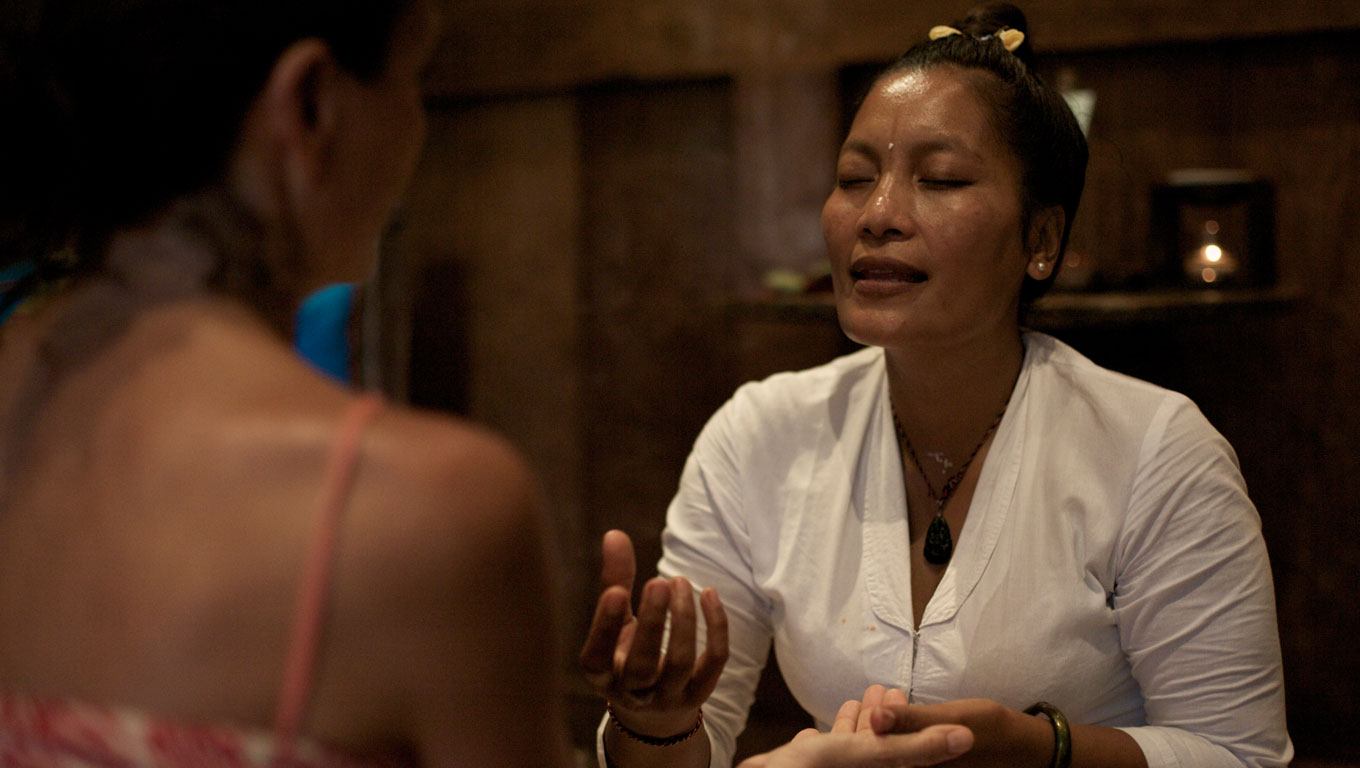 There are two separate yoga pavilions, which are set amongst the wonderful lush gardens, ponds and paddy streams. There are a huge range of classes including Kundalini, Anusara, Astanga and Vinyassa Flow. It is ever-changing so you can always find a style, time and teacher to suit your level. They also have intensive weekend retreats and festivals throughout the year.
The Kundalini yoga with Daphna was amazing. In fact all of the yoga classes were really excellent. Try the dancing with Saffire as well, you will love it.
Desa Seni Retreat is well known for their classes and they have a Kula-Community Offering, you are entitled to use the facilities - Swimming Pool, Wireless Internet, unlimited drinking water and participation in the Yoga and Happenings Schedule. You can chose from a 5 or 7 day package.
Yoga Pavillion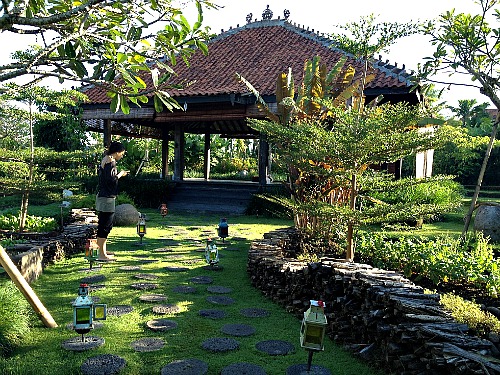 Hard at work..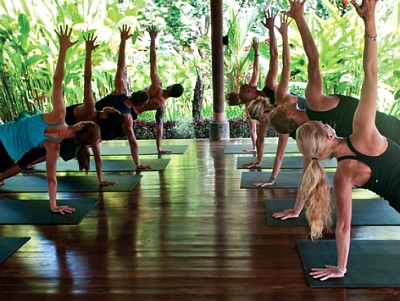 Desa Seni Retreat is truly remarkable, they have built the resort with recycled and sustainable products from local sources. They didn't alter the natural land structure and local waterways, they worked with the natural elements while protecting and preserving the environent around them.
They support local communities and minimize the amount of garbage they produce, by using bamboo straws , using bio-degradable cleaning products and other resourceful ideas.
They support and teach at local orphanages along with a work-study program where older children go to Desa Seni in order to learn and apprentice in different departments.
Underprivileged children spending Christmas Eve at Desa Seni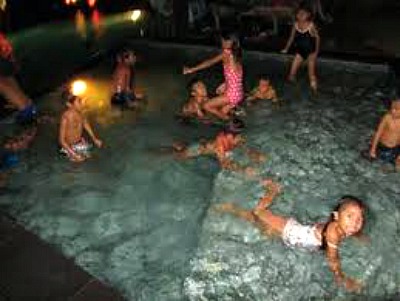 Music in the evenings.. magical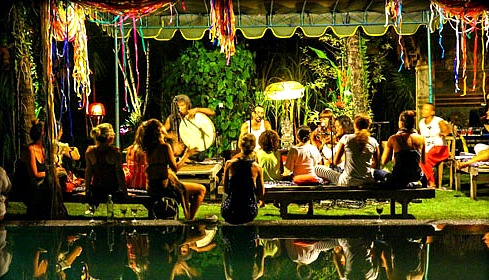 My stay here was truly, relaxing, cleansing and calming, can't wait to go back, a definite must for a great Bali experience.
Click Here!
clear=all>